SUV cars in India: How They Have Stood Out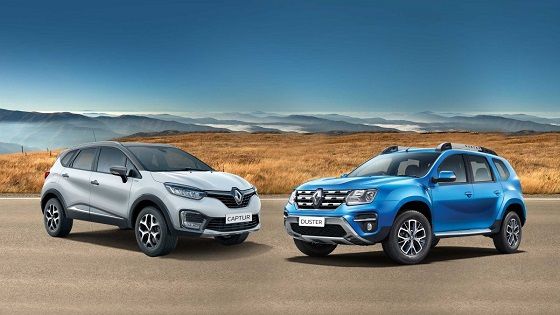 Big and brawny Sports Utility Vehicles (SUVs) have managed to carve their own niche in the Indian automobile market, after being popular in the US for more than three decades. All the top auto brands, namely Mahindra & Mahindra, Ford India, Renault, Maruti Suzuki, Jeep, MG Rover, and Hyundai, have jumped into this segment. However, when it comes to SUV cars in India, brands such as Renault have managed to create a buzz with the introduction of the Duster. A game changer that created an all-new segment in India.

The Renault Duster is the only SUV to be offering all-wheel drive (AWD) at its price point. With a length greater than 4 m, it is able to generate the classic, big-car feel on the inside. Not to forget, the latest avatar of the Duster looks a lot bolder with superior capabilities and enhanced features.

Another great offering amongst the SUV cars in India is the Renault Captur. From the first look, it is evident that the Captur has been built to "capture" your attention, with its smooth, flowing design lines and beautiful contours. A premium SUV, it is one of the safest vehicles in its class, delivering a plush ride of comfort and giving you a commanding view of the road. You can even take a drive of this luxurious vehicle to get a true feeling of its class. It does not appear like a conventional SUV, and once you experience it yourself you will surely fall in love with its contemporary design and features.

Then there is Hyundai Creta and Maruti Suzuki Vitara Brezza, who have emerged as two good options for SUV enthusiasts in India in the last 5 years. Customers have enjoyed the value propositions both these vehicles offer. Hyundai Creta is best known for its stability and powerful engine, whereas Brezza appeals to the youngsters owing to its modern designs and a smooth gearbox.
Customizable design offerings are clearly a concept that is loved by Indian buyers. This has been witnessed with the popularity of Brezza and Ford EcoSport. In general, cars with stylized designs seem to be more sought after in the Indian market. However, there will always be a huge segment of customers preferring a classic SUV with tough & sleek exteriors and well-equipped interiors looks. And here is where cars such as Renault Duster, Renault Captur & Hyundai Creta far out beat their competitors.
As the years go by, technology within cars will only improve. So far, many companies have been shying away from introducing 4WD at price points close to INR 10 lakhs, but this trend is already seeing a change. Needless to say, the market of SUV cars in India will only keep growing with time.
To be informed of the latest articles, subscribe: