What Makes the New Renault KWID an Ideal Car for Small Families
Every season has its own charm, and winter is no different. As offices and schools break for the year-end Holiday Season, it is time to finally plan that long-awaited road trip with your family. If you are based in and around Delhi, now would be an ideal time to venture on a road trip to Rajasthan, which boasts of sunny days and cool nights. As a family of four, it would be great to embark on this trip with a small yet powerful car such as the new Renault KWID. Over the course of this article, you will see how KWID specifications suit this trip perfectly.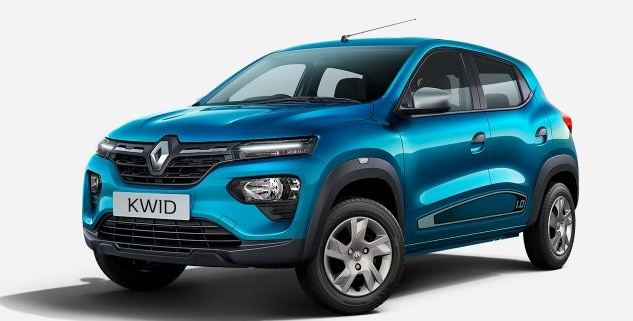 The best time to start a road trip is in the early hours of the morning when you are in a fresh state of mind and can escape the morning office-hour traffic. Make use of the massive 279-L boot in the KWID to store at least three big suitcases, a couple of quilts (if required), and camping equipment. Even after this, you will still have space to fit in items at the last minute! You will also love the shape of its loading bay, enabling you to load luggage with ease.
If you started from Delhi, you will likely be using NH48 to cross Gurgaon and Manesar. Enjoy the scenic driveway on your way to Jaipur. The roads may be foggy, but thanks to the latest KWID specifications such as SUV-styled headlamps and tail lamps with LED light guides, you can navigate through the roads with ease. The great ride quality will make you appreciate your car even more.
If you are a family of four, the two passengers at the back, possibly kids, would enjoy a generous legroom. One of the best comfort-focused KWID specifications is its long wheelbase: At 2422 mm, it is the longest in its class, easily outdoing the Datsun RediGO and Maruti Suzuki S-Presso. Simply put, there's adequate room and thoughtful storage for everyone to enjoy the long ride in comfort.
At this time of the year, you would be greeted by excellent sunshine, especially as you move towards Rajasthan. Consider stopping for breakfast at around 7:30 am; you could choose either Prince Dhaba or Haldirams in Manesar. You may find the roads slightly bumpy towards Manesar, but the KWID's excellent ride quality and high ground clearance of 184 mm will ensure you experience a smooth drive all along.
A number of new KWID specifications will make your drive more convenient and safer. For instance, the fully Digital Instrument Cluster with LED illumination will help you keep a tab on the speed at all times. On the rare occasion(s) that you do hit three-digit speeds, you will also see how stable the vehicle is. Additionally, there is a gear shift indicator, allowing you to easily derive maximum mileage. No surprises here as you get a fuel efficiency figure ranging between 23.01 and 25.17 kmpl (ARAI).
Enjoy the fact that you can now cross toll plazas in a cashless manner by making use of Fastag. Crossing over from one state to another has become a lot easier than earlier. Expect to arrive in Jodhpur at around 5:00 pm, with several Renault KWID specifications helping you navigate the town with ease. Jodhpur city can get pretty crowded in the evening, so choose your travel time accordingly. Have a safe journey!
To be informed of the latest articles, subscribe: