Think Ground Clearance, Think SUVs
Have you ever wondered why Indians are drawn toward SUVs? One of the reasons is the vehicle's commanding road presence, towering over other cars. We love to make grand entries, and powerful SUVs help us do exactly that. Moreover, SUVs are also popular because they are big cars, offering room for more than 5 passengers. The third and probably quintessential reason for choosing an SUV is its high ground clearance.

Traditional SUVs or Sports Utility Vehicles offer added off-roading capabilities, for which a high ground clearance is essential. The new SUVs, however, have been designed to provide maximum on-road comfort, with a handling prowess similar to that of a regular car.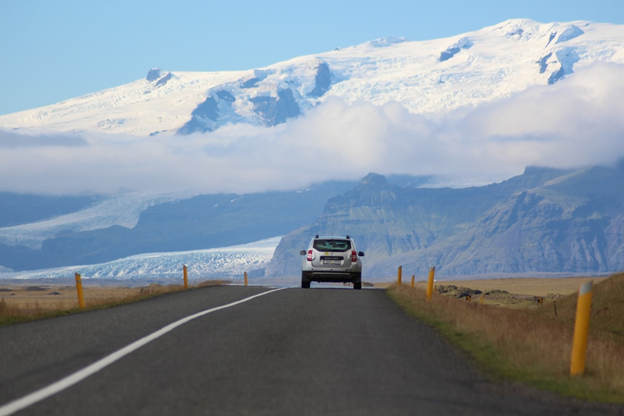 Let's look at some of the popular Indian SUVs that offer the highest ground clearance.
1. Honda BRV- Yet another good-looking vehicle from the leading Japanese auto manufacturer, the BRV boasts of a high ground clearance of 210 mm, which makes it pretty tall and results in excellent ride quality. Honda describes this vehicle as an Urban Family car, as it can seat up to 7 individuals.

2. Ford EcoSport- Now in its latest avatar, the Ford EcoSport was the highest ground clearance SUV in the compact SUV category for a long time. Along with a ground clearance of 200 mm, it also possesses excellent water-wading ability, making it well suited for Indian monsoons, and of course, the adventurous road-tripper!

3. Tata Nexon- Known for its excellent build quality, the Nexon has been a result of the new IMPACT 2.0 design philosophy from Tata Motors. A high ground clearance of 209 mm ensures that the vehicle can tide over bad roads and also go off-roading to an extent. As a result, the ride quality of this vehicle is proven beyond doubt, especially during unfavourable weather conditions.

4. Renault DUSTER- Renault DUSTER has firmly established its pedigree as a top draw SUV ever since its launch, making the French manufacturer a household name. While all other variants of this vehicle have a ground clearance of 205 mm, the All-Wheel-Drive (AWD) variant of the DUSTER has a ground clearance of 210 mm. The AWD version is clearly the most efficient 4-Wheel-Drive in the country at present.

5. Renault CAPTUR- In keeping with today's standards of style and comfort, the Renault CAPTUR was released after several years of research and development in the Indian market, as well as by studying the performance of the Duster. The CAPTUR has the highest ground clearance SUV in its class, at 210 mm.
Today's buyers are interested in a vehicle that creates a fusion between the urban chic and excellent off-road mannerisms, and that is precisely what Renault CAPTUR provides. It is widely recognized for being the widest and longest vehicle in its category. To give the car a prominent visual appeal, Renault engineers have given it a gorgeous chrome-studded grille, an Innovative Lighting System and a dual sculpted roof.
In summary, SUV buyers seek a blend of ruggedness and practicality, and auto manufacturers have been rallying around to deliver just that. In the current market, SUV manufacturers are not just aiming to build models that boast the highest ground clearance but also tick boxes of luxury interiors and contemporary exterior design, thereby attracting a huge number of buyers. 

To be informed of the latest articles, subscribe: